Résumé
A seasoned supply chain professional, offering 14+ years of rich experience in propelling corporate profitability with deep supply chain logistics expertise. Resourceful procurement specialist, delivering superior results by developing and implementing strategic procurement, sourcing and contract administration initiatives.
A true global logistics generalist with hands-on experiences in all modes of transportation. Mastered implementing logistics process improvements to improve productivity, service quality and efficiency of delivery routes.
Driving performance management through key KPIs and provide effective leadership to the supply chain team to develop their potential and to ensure improvements in operational efficiency, key business performance metrics and customer service.
Recognized for global supply chain optimization, business-building innovation, superior cost management and uncompromising stewardship.
Experienced in e-Commerce Trading/Merchandising, managing related operations and building a team for an e-Commerce Business.
Exposure of working in diverse Sectors: Medical, Outdoor Advertising, Cable Industry, Construction, Building Materials, Publishing, Banking.

Expérience professionnelle
Managing director
Belenista sarl. , Kfarchima, baabda
De Septembre 2009 à Aujourd'hui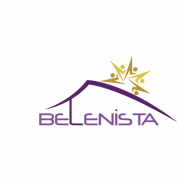 Parcours officiels
USJ – FGM – Master – 2009 – Master en gestion et management - option : marketing des services

USJ – FGM – Licence – 2007 – Licence en gestion et management

Anglais - Courant
Français - Courant
Arabe - Langue maternelle
Compétences
Supplier Relationship Management (SRM)
Logistics & warehousing operations Man
Quality Management System
-Working knowledge of automated distrib
Good data analysis and report writing
Target Focused & Process Enhancements
Ability to identify and implement impr
Demand Planning & Forecasting
Team player & Team building
Centres d'intérêt
Handmade work and Art (Handcraft)
Theater
Scouting
Reading
Music
Table Tennis
Social Games (Risk)
Hiking...