Nicole Majid Helou (24/8/1994 – 4/8/2020)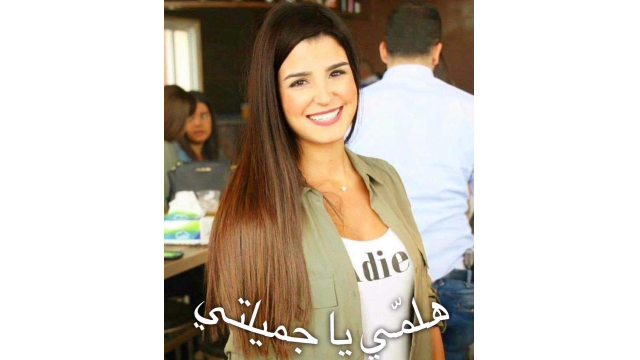 Désolé, ce contenu n'est pas disponible en Français
Two weeks after the tragedy that struck Beirut, I was asked to write down a Tribute to my very dear friend Nicole Majid Helou. I didn't know where or how to start as I still can't believe she is gone.
First, let me start by briefly telling you about her memorable life. Nicole was raised by a loving family; she had a close relationship with her parents Amo Majid and Tante Nelly and her two siblings Carole and Laureine. She went to school at Saints Cœurs - Sioufi, where she was an excellent student and always had an ambitious personality that followed her throughout her university life. She majored in Business Administration from Saint-Joseph University (year 2014/2015) and pursued her Masters in finance (Year 2016/2017). She then went on to work at SGBL bank for five consecutive years before her premature and tragic passing on the 4th of August.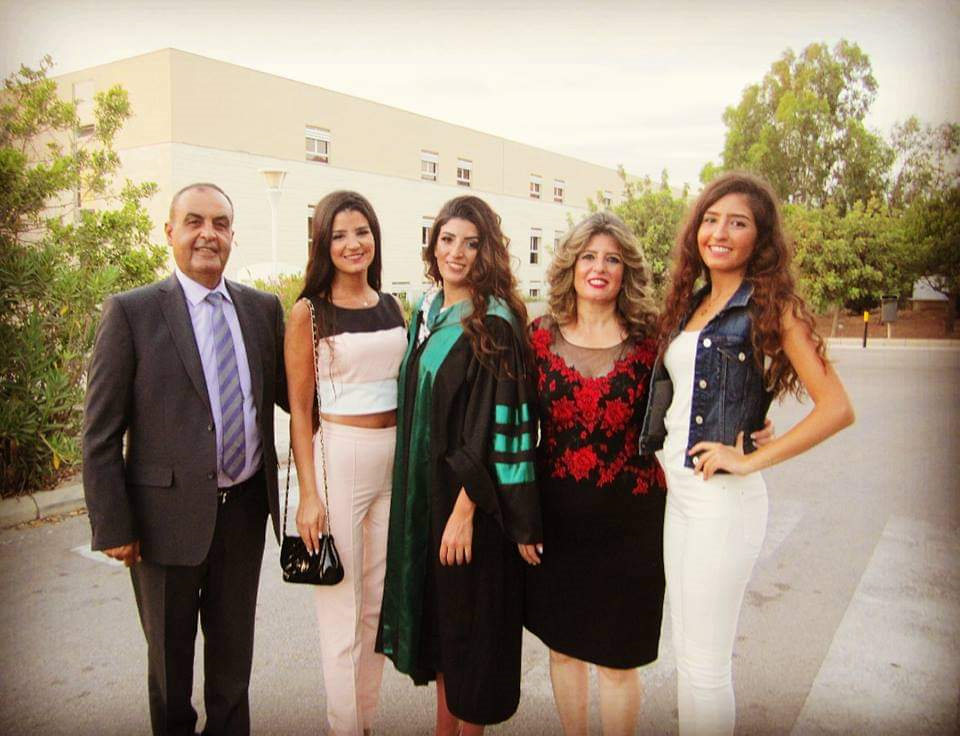 Nicole and I come from the same village, "Sarba" the south of Lebanon. Sarba was an escape for Nicole, a place to reconnect and spend some quality time away from the city with her friends and family. Moreover, she never skipped any traditional event that was being held there as she used to love dancing the "dabke". She was just full of life.
This beautiful woman, inside and out, was a wonderful friend to me, supporting me for over 8 years, and her family for over 20 years with her gentle and caring nature. One of her strongest qualities in life was the importance of being genuine with people, saying what needs to be said. Unfinished business causes pain and having peace is essential for a healthy and joyful life. I also admired how she never judged or forced her opinions on anyone but offered valuable and truthful advice that we will all surely miss. Throughout my childhood, I remember Nicole used to read the Biblical verses in church almost every Sunday. I befriended her sister at the time, but when I got to university, we both majored in the same field at USJ, and got to know each other a little more and then we became very close friends.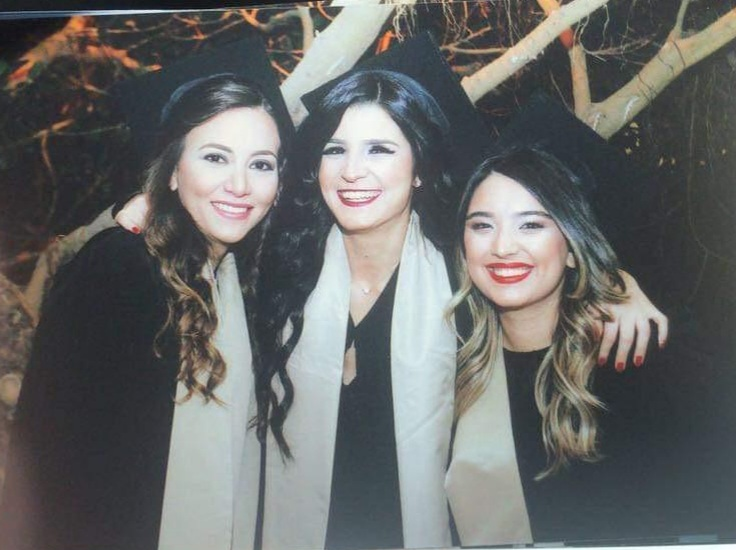 I remember every project we did together throughout our university days, every studying hour and every class together. She was the one who always pushed us to do more and go the extra mile. She was the one who always made us laugh and hated seeing us sad. She was always there when I needed her and our friendship strengthened over the years especially when we graduated. One of the memories I am also most fond of, is when she held my new born daughter Chloe at the time in her warm arms and never left my side. I don't know what else to say as I am out of words. I hate the fact that you are gone, but I know you are in a better place, looking over us and still spreading your energy and soul among us. Your faith in God was very strong, and that might be the reason why he took you earlier to stand by Him.
On a final note, Nicole, it was never enough spending time with you and now that you are gone you will always have a very big place in our hearts. You always had a great impact on people's lives and every moment with you will be cherished forever. May your beautiful soul rest in peace. You will be dearly missed.
Rana Bou Saleh Achkar (FGM, 2015)
20th of August 2020
Nicole Majid Helou (24/8/1994 – 4/8/2020)
2020-08-25 18:10:17
alumniusj.org
https://alumniusj.org/medias/image/14266226375f292f737cfdc.jpg
2020-08-25 18:10:17
2020-08-25 17:47:32
Rana BOU SALEH
Two weeks after the tragedy that struck Beirut, I was asked to write down a Tribute to my very dear friend Nicole Majid Helou. I didn't know where or how to start as I still can't believe she is gone. First, let me start by briefly telling you about her memorable life. Nicole was raised by a loving family; she had a close relationship with her parents Amo Majid and Tante Nelly and her two siblings Carole and Laureine. She went to school at Saints Cœurs - Sioufi, where she was an excellent student and always had an ambitious personality that followed her throughout her university life. She majored in Business Administration from Saint-Joseph University (year 2014/2015) and pursued her Masters in finance (Year 2016/2017). She then went on to work at SGBL bank for five consecutive years before her premature and tragic passing on the 4th of August.Nicole and I come from the same village, "Sarba" the south of Lebanon. Sarba was an escape for Nicole, a place to reconnect and spend some quality time away from the city with her friends and family. Moreover, she never skipped any traditional event that was being held there as she used to love dancing the "dabke". She was just full of life. This beautiful woman, inside and out, was a wonderful friend to me, supporting me for over 8 years, and her family for over 20 years with her gentle and caring nature. One of her strongest qualities in life was the importance of being genuine with people, saying what needs to be said. Unfinished business causes pain and having peace is essential for a healthy and joyful life. I also admired how she never judged or forced her opinions on anyone but offered valuable and truthful advice that we will all surely miss. Throughout my childhood, I remember Nicole used to read the Biblical verses in church almost every Sunday. I befriended her sister at the time, but when I got to university, we both majored in the same field at USJ, and got to know each other a little more and then we became very close friends.  I remember every project we did together throughout our university days, every studying hour and every class together. She was the one who always pushed us to do more and go the extra mile. She was the one who always made us laugh and hated seeing us sad. She was always there when I needed her and our friendship strengthened over the years especially when we graduated. One of the memories I am also most fond of, is when she held my new born daughter Chloe at the time in her warm arms and never left my side. I don't know what else to say as I am out of words. I hate the fact that you are gone, but I know you are in a better place, looking over us and still spreading your energy and soul among us. Your faith in God was very strong, and that might be the reason why he took you earlier to stand by Him. On a final note, Nicole, it was never enough spending time with you and now that you are gone you will always have a very big place in our hearts. You always had a great impact on people's lives and every moment with you will be cherished forever. May your beautiful soul rest in peace. You will be dearly missed. Rana Bou Saleh Achkar (FGM, 2015)20th of August 2020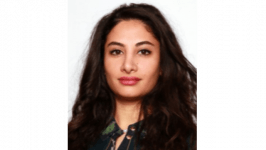 https://alumniusj.org/medias/image/thumbnail_19970549595fa51c578309e.png
Veuillez vous connecter pour lire ou ajouter un commentaire